Join Us
At Grace Bible Church
Anderson's College Auditorium
701 Anderson Street
College Station, TX 77840
What
Junction is a thriving community of young single adults in their 20/30s who gather on Thursday nights year round to worship God, study His Word, fellowship together and impact the world around them.
Who
Any single grad students or young professionals in their 20/30's who want to grow spiritually and connect with others in your same life stage.
Watch
Missed a Junction or want to connect a friend with a message from a previous Junction? No problem we've got you covered.
Special Events
Junction Profit Share at Freddy's - Apr 23, 2019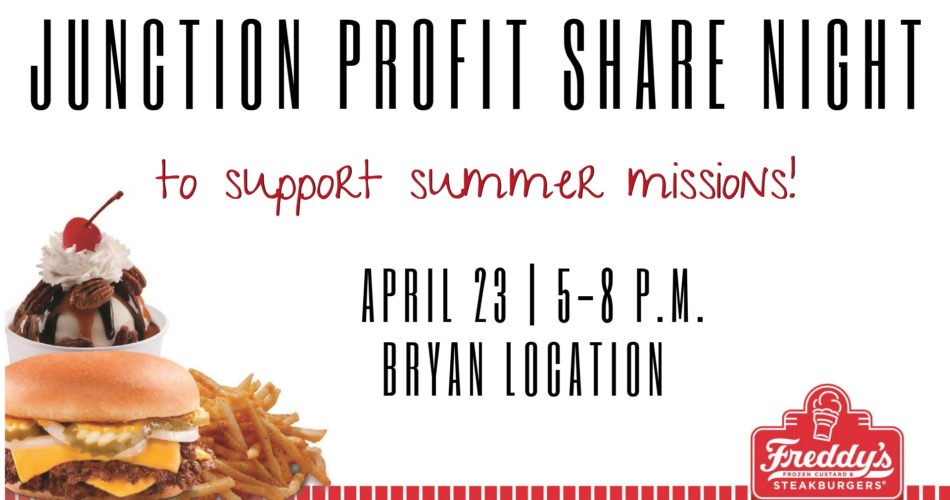 Grab a friend and go have dinner at Freddy's in Bryan!  They will donate a portion of the proceeds to support Junction's summer mission trips.
End of Spring Party - Apr 28, 2019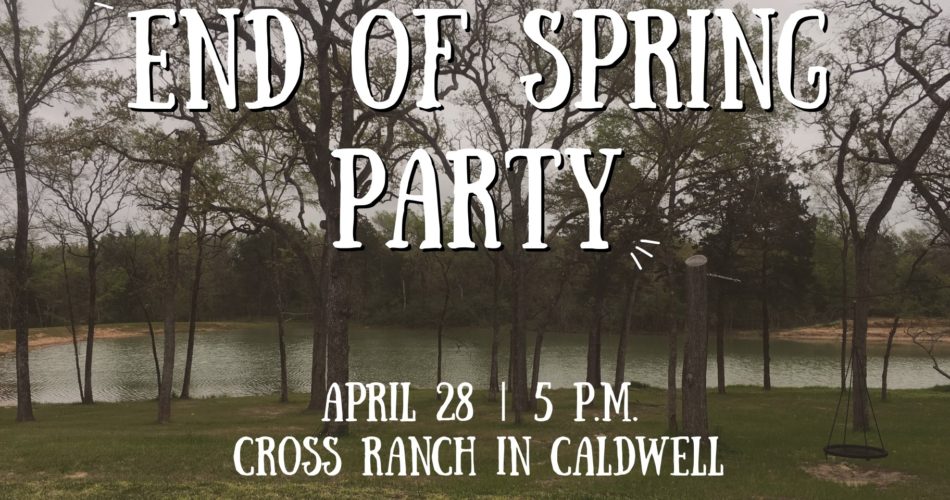 Let's celebrate the end of another great semester together at the Cross family's home in Caldwell.  Meet at Southwood to carpool at 4:15 p.m.  Please bring a item to share based on your last name – A-H: Side dish.  I-P: 2 liter drink.  Q-Z: Dessert.
Baptism Celebration - May 2, 2019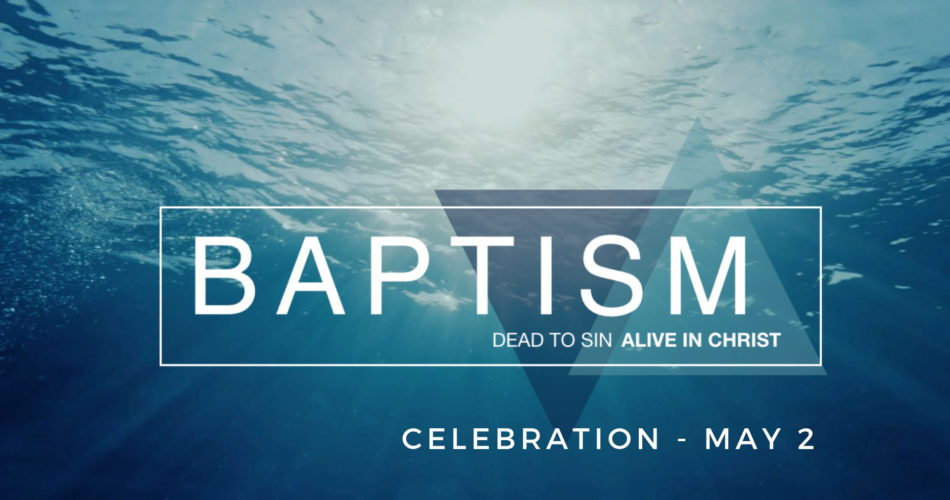 Come celebrate the amazing work Christ has done in the lives of fellow young adults!
Prayer Dessert - May 23, 2019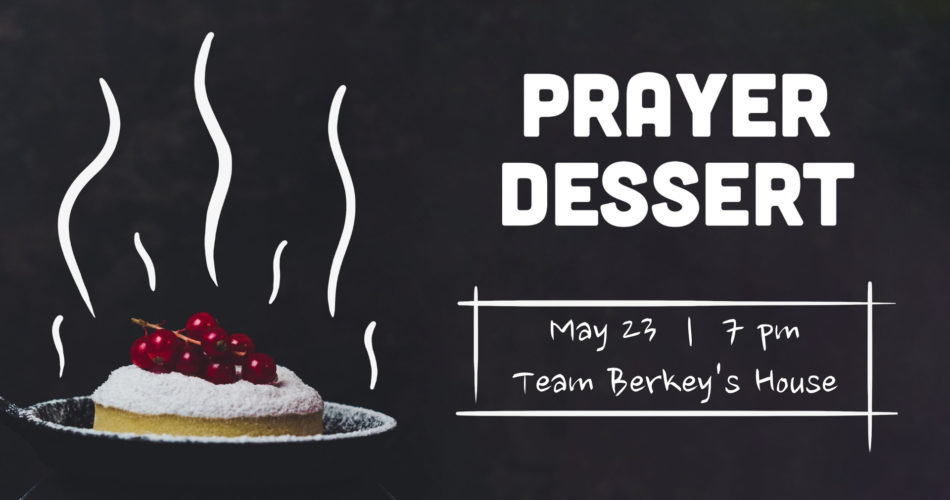 Join us for an evening of fellowship, desserts, and prayer at Team Berkey's house.  After enjoying some delicious desserts, we will spend time praying for our summer mission trips and much more.  Please bring a dessert or drink to share.  Email Tricia with questions.